Travel Insurance. Enjoy peace of mind during your trip…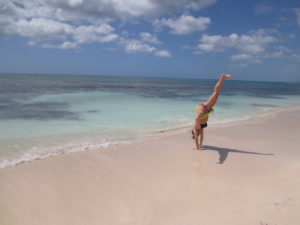 Your Government Health Insurance Plan May Not Cover All of Your Emergency Medical Expenses
Government health insurance plans may not cover all emergency medical expenses once you leave your home province/territory. They typically cover only a limited portion once you leave the country. In fact, the Canadian Government (Consular Services, Foreign Affairs and International Trade Canada) urges all Canadians to purchase supplemental health insurance when leaving the country.
Your Credit Card Coverage May Be Limited
Some credit cards provide emergency medical insurance when you are travelling outside Canada or your province/territory of residence. However, there may be important distinctions between what travel insurance covers and what your credit card's insurance plan covers. For example, with a credit card, coverage may be limited; may only apply to trips purchased on the card; and/or be limited to a fewer number of travel days.
Your Employee Benefits Plan May Be Limited
With health insurance under an employee benefits plan, out-of-country medical coverage may not be available. It also may not cover a spouse or dependents and often has limits on the number of travel days covered and amounts payable.
You May Need Coverage for a Range of Situations
If you're travelling aboard an airplane, train, bus or other public transport, there's the chance that your flight or travels may be delayed (or cancelled altogether). Your luggage may be lost or damaged. Or you may have to cancel your trip or return home unexpectedly early due to a family emergency.
Not sure what coverage is best for your needs?
You need travel insurance that will cover your entire trip and will pay your expenses in the event of a claim. We can help you to better understand your choices and select the insurance that's right for you. Contact us for expert ravel advice and to purchase travel insurance.